Digital transformation is the process of adopting and integrating digital technologies into various aspects of an organization to improve efficiency, effectiveness, and overall performance. Here are the general steps for a successful digital transformation:
Define the Vision and Strategy
Identify the overarching goals and objectives of the digital transformation.
Determine how digital technologies can align with and support the organization's strategic vision.
Set specific targets and milestones for the transformation process.
Assess the Current State
Evaluate the existing infrastructure, systems, and processes within the organization.
Identify strengths, weaknesses, opportunities, and potential barriers to digital transformation.
Conduct a thorough analysis of customer needs, expectations, and pain points.
Build a Cross-Functional Team
Assemble a team comprising individuals from various departments or disciplines.
Include representatives from IT, operations, marketing, finance, and other relevant areas.
Ensure the team has a mix of technical expertise, business acumen, and leadership skills.
Develop a Roadmap
Create a comprehensive plan that outlines the digital transformation journey.
Prioritize initiatives based on their potential impact and feasibility.
Define the timeline, resource allocation, and dependencies for each initiative.
Enhance Digital Skills and Capabilities
Assess the skills and competencies required for successful digital transformation.
Provide training and development opportunities to upskill employees.
Foster a culture of continuous learning and innovation within the organization.
Embrace Agile Methodologies
Implement agile project management methodologies to enable flexibility and adaptability.
Break down the transformation roadmap into smaller, manageable projects or sprints.
Regularly review and adjust the plan based on feedback and emerging trends.
Focus on Customer Experience
Place the customer at the center of the digital transformation efforts.
Identify opportunities to improve customer interactions, engagement, and satisfaction.
Leverage data and analytics to gain insights into customer preferences and behavior.
Implement and Integrate Technologies
Select and implement appropriate digital technologies based on the organization's needs.
Integrate various systems and platforms to enable data sharing and seamless processes.
Ensure proper cybersecurity measures are in place to protect digital assets.
Monitor and Measure Progress
Establish key performance indicators (KPIs) to track the success of the digital transformation.
Regularly monitor and measure the progress against the defined targets and milestones.
Use analytics and data-driven insights to identify areas for improvement.
Foster a Culture of Innovation
Encourage a mindset of experimentation, risk-taking, and continuous improvement.
Recognize and reward innovative ideas and initiatives.
Promote collaboration and cross-functional communication to drive innovation.
Adapt and Evolve
Understand that digital transformation is an ongoing process, not a one-time project.
Stay updated with emerging technologies and industry trends.
Adapt and adjust the transformation strategy as the organization evolves.
Every organization's digital transformation roadmap is unique, and these steps provide a general framework. It's important to tailor the process to your organization's specific needs, resources, and industry dynamics.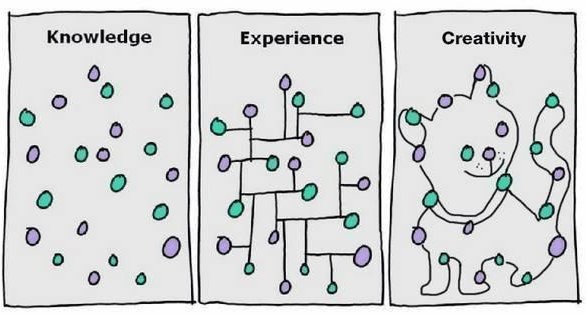 Remember, digital transformation is a journey, and it requires perseverance, adaptability, and a willingness to embrace change.